Terra Incognita Arts
Terra Incognita use theatre and visual arts to share the extraordinary stories of ordinary people.
Help fund a theatre trip?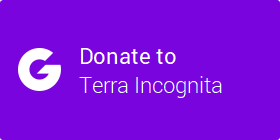 Thank you
Take a Seat . . .
. . . is our crowdfunding attempt to raise £700 to buy tickets for children and young people who would normally experience barriers to accessing theatre. Please join us.
My Friend Selma is appropriate for ages 8+ (through to adult).